Body of Missing Music Producer Found in Santa Fe National Forest

6/27/2016 by Gil Kaufman, Billboard

Police in New Mexico found the body of Elliot Marvin Wolff on Saturday, more than two weeks after the pop and rock producer/songwriter went missing in the Santa Fe National Forest. Wolff, who lived in Santa Fe, had gone camping and failed to return home. His body was found in one of the tributaries of the Pecos River by state police on Saturday and positively identified by items found on his clothes, according to the New Mexican.

Wolff was reported missing on June 7, but police called off the search for him on June 12 citing a lack of evidence. A spokesperson for the New Mexico State Police had not returned calls for comment at press time.

According to Wolff's personal site, he began his career working as a musical director for Peaches and Herb in the early 1980s, followed by a gig playing keyboards for Chaka Khan before moving to Los Angeles to pursue a career as a songwriter, which included writing and producing Paula Abdul's 1988 No. 1 Billboard Hot 100 smash "Straight Up."

Among his listed writing credits are: Johnny Gill ("Super Love"), Paula Abdul ("Straight Up," "Cold Hearted"), Taylor Dayne ("Heart of Stone") and Color Me Badd ("The Earth, the Sun, the Rain"). He also worked with Atlantic Starr, Aretha Franklin, the Corrs, Chynna Phillips and Debbie Gibson.

June 13th, 2016 — Producer missing near Pecos Wilderness

A prominent record producer and songwriter, Elliot Wolff has disappeared while camping north of Pecos.

New Mexico State Police suspended the search for Elliot Wolff, 60, on Sunday for lack of any clues about his whereabouts.

Wolff got a ride to the Dalton Canyon picnic area and was last seen about 5 p.m. on June 7, according to Sgt. Chad Pierce, a spokesman for the state police.

Wolff, who has an address in Santa Fe, planned to hike and camp in the area, Pierce said. A fishing spot, the Dalton Canyon picnic area, is approximately 6 miles north of Pecos on N.M. 63 in a rugged section of the Santa Fe National Forest.

When Wolff did not return, police launched a search Thursday that included crews on horseback and foot, some with dogs. State police also used a helicopter during the days-long search, Pierce said.

Thunderstorms hampered their efforts Friday, but the search continued through the weekend, yielding no clues, according to police.

Without any leads, authorities suspended the search Sunday.

State police say Wolff is 5-foot-9, weighs 145 pounds and has white hair and blue eyes. He was last seen wearing a button-up shirt, jeans and black hat.

State police ask anyone with information about his whereabouts to call 505-841-9256.

Article courtesy of Andrew Oxford, The New Mexican

Los Angeles, CA, April 17, 2013: The American Society of Composers, Authors and Publishers (ASCAP) hosted its 30th annual Pop Music Awards tonight at the Loews Hollywood Hotel in Los Angeles, CA.

The star-studded event, which was attended by hundreds of songwriters, recording artists and music industry leaders, paid special tribute to Steven Tyler & Joe Perry of Aerosmith and producer Diplo, and honored the songwriters and publishers of the most performed ASCAP songs on the 2012 pop charts.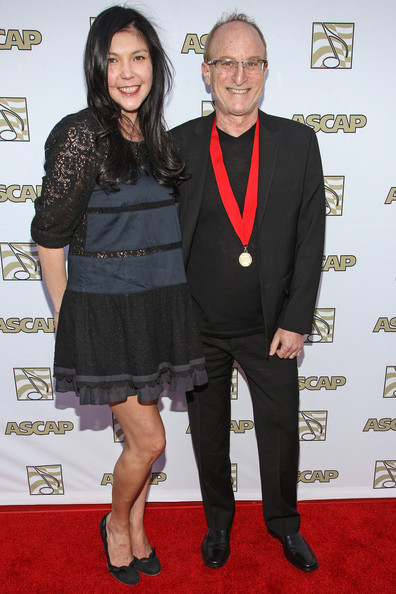 Elliot Wolff attends the 30th Annual ASCAP Pop Music Awards at Loews Hollywood Hotel on April 17, 2013 in Hollywood, California.


October 5th 2011 - J. Cole Debuts at No. 1 on Billboard 200 Albums Chart


October 1st 2011 - Hip Hop/R&B artist J. Cole just released the hit song titled "Work Out" which samples the chorus of Elliot Wolff's hit song "Straight Up" made famous by Paula Abdul.

"Work Out" is heading straight up the charts as we speak...

Billboard Chart Positions

Hot 100 #*79
R&B/Hip Hop # *41
Heat Seekers #6 Greatest Gainer of the Week
Rap Songs #17

iTunes 100 Singles Sales #84
iTunes Rap Hip Hop Sales #20

Watch the video for J. Cole's - "Work Out" below.






September 30th 2011 - The award-winning singer/actress Monalisa Young who has worked with Elliot Wolff in the studio on a number of occasions (her voice appears on dozens of hit songs with Elliot and others) recently launched her official web site.

Click Here to learn more about Monalisa Young's amazing recording career, listen to audio, view her discography, photos and more. www.MonalisaYoung.com

September 20th 2010 - Kat Graham can be a real witch sometimes - but only when she's portraying Bonnie Bennett on TV's "The Vampire Diaries." Other times, she's an actress, a singer, a dancer and even a fighter - and she's all of these in the new video for her cover of Paula Abdul's "Cold Hearted," which makes its exclusive debut on Billboard.com. Click Here to learn more.



August 11th 2010 - Actress and singer, Kat Graham has covered Elliot Wolff's hit song "Cold Hearted" which was originally made famous by Paula Abdul in the early 90's. Kat added her own unique spin on the song which keeps the original chorus "as is" but includes new verses and a brand new bridge!

Kat's updated version of the song is currently storming up the charts and rumor has it - Paula Abdul loves it!" Click Here to learn more.

August 23rd 2010 - ArtistDirect debuts Kat Graham's cover of "Cold Hearted". Click Here to listen to the track now. [Visit ArtistDirect]

August 25th 2010 - Click Here to read Entertainment Weekly's review of Kat Graham's cover version of "Cold Hearted"... also, today celebrity blogger Perez Hilton also blogged about how much he love's Kat's verison here.

February 10th 2010 - American Idol contestant Andrew Garcia sings his acoustic rendition of "Straight Up" (originally recorded by Paula Abdul) during Hollywood Week. Andrew's "Straight Up" performance received rave reviews from the American Idol Judges and received positive media attention from MTV News and The Huffington Post. Watch the video below. The hit song "Straight Up" was written and produced by Elliot Wolff.



February 18th 2007 - We're pleased to announce that Elliot is now a part of the MySpace revolution! Click Here find Elliot Wolff's on MySpace and to add him as a friend. You'll also be able to add some of Elliot's hit songs to your own MySpace profile. All accessible through MySpace.com.

October 10th 2006 - Paula Abdul's "Head Over Heels" album is released today for download on iTunes. The album features Elliot's hit songs "Ain't Never Gonna Give You Up" (with Color Me Badd) and the infectious and funky hip-hop groove "Ho Down". Click Here to hear the album on iTunes now.




January 3rd 2006 - Click here to read Keyboard Magazine's interview with Elliot and discover his song writing tips, ideas, opinions, and perspectives.

January 2nd 2006 - Official Web Site Launches... more information soon!

December 1st 2005 - Ryan Cabrera, one of the most compelling new voices on the modern pop scene, shows he is equally compelling as a live performer with his new DVD— Live At The Wiltern. During the concert Ryan warms up the audience by singing his rendition of "Straight Up". [Click here for more.]