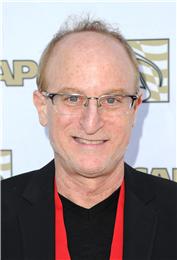 Elliot Wolff was born in Oklahoma. As a child he moved to Silver Spring, Maryland and grew up playing in local bands in the DC area.

He was a physics student at the University of Maryland but later decided that music was his true passion in life.

The first gig he got was with DC group Peaches and Herb on their world tour. He auditioned and became the musical director for 3 years ending in 1982, playing Carnegie Hall , Greek, Caesars, Asia and even South Africa.

Elliot also went on tour with Chaka Kahn as a keyboard player. Then auditioned for Frank Zappa, and got the gig but turned it down to pursue song writing. He then moved to Los Angeles and contacted the producer and hit songwriter, legendary Freddie Perren and signed to him as a staff writer. This landed him his first co-writing and co-producing gig for Johnny Gill's self-titled album. The first single was a hit on Billboard R&B charts. Elliot pens the track "Super Love", a top 10 hit.

After a few years of working with Freddie Perren, Elliot continued to pursue song writing in Los Angeles and Europe. He then started helping sign new artists in Europe and the United States; including an artist he got signed at Virgin Records, who then didn't want to use Elliot or his song after he got her the record deal.

During this time Gemma Corfield of Virgin Records America and Paula Abdul heard Elliot's demo of "Straight Up". Needless to say, the artist he helped sign was dropped and Elliot was hired to produce two hit songs on Paula Abdul's "Forever Your Girl" album. After the first two singles on Paula's record failed to chart successful positions, radio station KMEL in San Francisco began playing the B-side, which featured Elliot's track, "Straight Up".

Even with renewed interest, Virgin Records refused to release the track as a single, until it unexpectedly gained momentum across the country, shooting straight up the radio airplay charts. A music video wasn't produced for the smash hit-song until after the song hit the Top 20 on Billboard.

"Straight Up" rose to the top of the charts becoming Elliot and Paula's FIRST #1 hit, followed by Elliot's song "Cold Hearted" also charting #1 on Billboard.

A massive string of hits followed shortly after. Elliot was hired to produce and/or provide hit songs for high profile artists like Taylor Dayne, Dave Koz, A'me Lorrain, Jennifer Holliday, Gregg Tripp, Debbie Gibson, Joey Lawrence, Atlantic Starr, Chynna Phillips, Color Me Badd, The Corrs and even the legendary Aretha Franklin.

Elliot Wolff continues to write and produce hit songs and proves to be a powerful force in the music business.

Elliot credits Elton John's music as his inspiration for becoming a songwriter.
Elliot Wolff is a qualified:
Producer

Programmer

Engineer

Writer/Composer

Mixer

Arranger
Music Genres:
Rock / Alternative Rock

Pop

Classical

R & B

Instrumental

Film / Television

Electronic