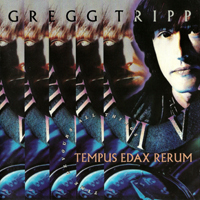 Gregg Tripp "Tempus Edax Rerum"
TRACK LISTING
*Click links to download song clips.

ALBUM INFORMATION

"I Don't Want To Live Without You", written by Elliot Wolff and Gregg Tripp, was the featured song in the 1992 movie "Kuffs" starring Christian Slater and Milla Jovovich.

Gregg Tripp's first single "Time" was another hit song, still played by many radio stations today.

The album earned favorable reviews by Billboard Magazine before it's release.
RELATED PAGES